This is not a SNL skit.  Giant killer wasps have claimed the lives of dozens of people in China.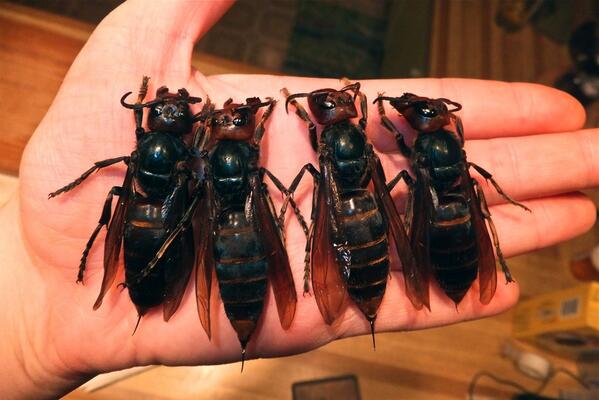 Story here: http://www.mirror.co.uk/news/world-news/killer-hornets-see-first-pictures-2327613
In the story they say they believe the wasps to be the Aisan Giant Hornet, which grow to 5 cm (2") in length with a 6mm sting. THey look bigger in that picture.