For Ottawa fans, while other teams fans are watching playoff games, our next highlight will be the ball drop that determines who picks where?
Here is an overview of the 14 teams vying for their ball to drop first (even if it means only moving up 5 spots)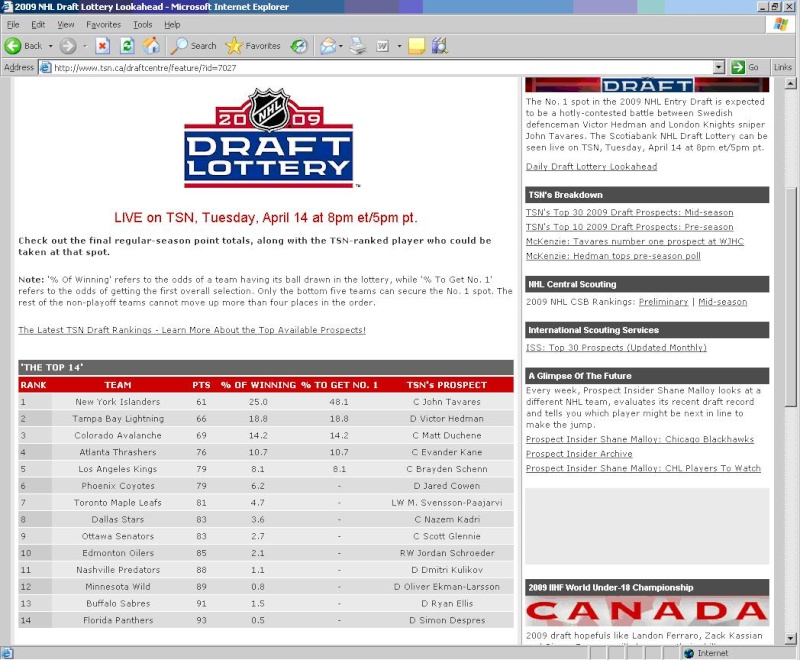 So realistically Ottawa will be picking 9th unless our ball drops, so who do we take, do we trade up, do we trade down? Is our best pick going to come in the first round or does BM have his eyes on diamonds in the rough in the later rounds? So much speculation happens after that ball drops, even more than just with Ottawa's point of view.